Hello my Lovelies and welcome to Vintage Galeria!! I'm Skf Lady and I'll be your host here at this vintage emporium. With this blog I'll be sharing our shop adventures with you. Things like local music events, car shows and life with a modern vintage twist. We are so happy to have you here with us. And for you locals--if East Long Beach happens to be your usual stomping grounds be sure to come check us out.  ~Skf Lady
Vintage Galeria Retro Rows Best Kept Secret Hello everyone, I am so happy that you are here today because I wanted to shed some light on the extremely welcoming 4th street community. It is hard to find the proper place to start off when there is sooo much to say about this long stretch of independent shops when virtually all take pride in their work and the support of others. I won't be able to bring up everything so I'll just state what comes to mind. Now I would love for you to come on down to fourth, grab a coffee from Portfolio's (listen to the latest up and coming poet) and enjoy the splendid array of authentic and reproduction vintage shops/boutiques.
     One of the great advantages about 4th St. is you don't have to look hard to find what you're looking for. Due to the shops being weaved in and out of Retro Row's magnificence with a lil' shimmy n your shake you'll be well on your way to 50's shopping spree. Where in truth any pinup and rockabilly junkie can score without emptying out your wallet, yay for that right?! Anything related to pinup or rockabilly just gets me super excited and urges me to spread the word about our deals and steals like gospel.
At Vintage Galeria we carry 60-80 designers, most local to L.A. which includes our family brand, Hemet. We provide a vintage inspired look for every occasion without the stress of cost unlike so many corporations. All the pieces of clothing are designed and handcrafted by the family.
The good news is it doesn't end there, being a vintage inspired store we also carry brands like (not limited to) Hell Bunny, Steady, Sourpuss, Bettie Paige, B.A.I.T Footwear etc.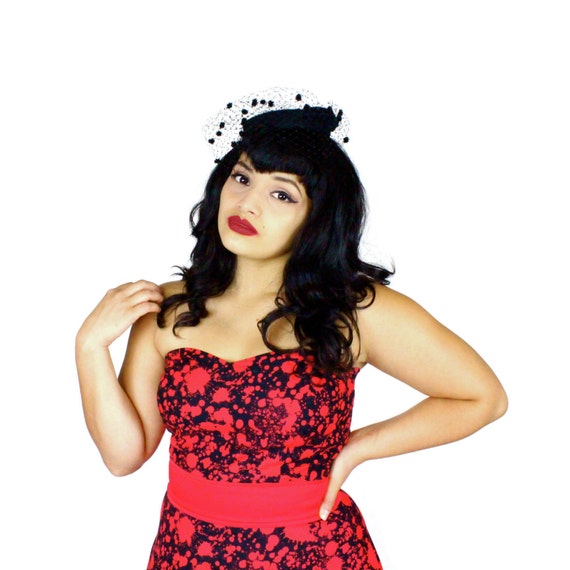 Not everything is about clothes we are huge fans of jewelry, hair accessories, knick knacks and doodads.
So to be clear each location has its perks. Being located on 4th we have the luxury of great food and live music. I can't stress enough how much variety is available within' a few blocks. I'd also like to add that it's damn near impossible to resist a nibble at any of the tantalizing restaurants. I'm talking about delectable (lick the plate clean…mm-mmm good) vegan and meat lovers' dishes with mind boggling garnish.
So guys n gals in all seriousness something that not only tastes like heaven but resembles it equals a very generous tip. Hopefully, I'm not alone when I say that presentation is definitely a plus when it comes to food.... What's that old saying?? If you don't look good-I don't look good. 
Here on 4th and Vintage Galeria we want you to feel and look beautiful.